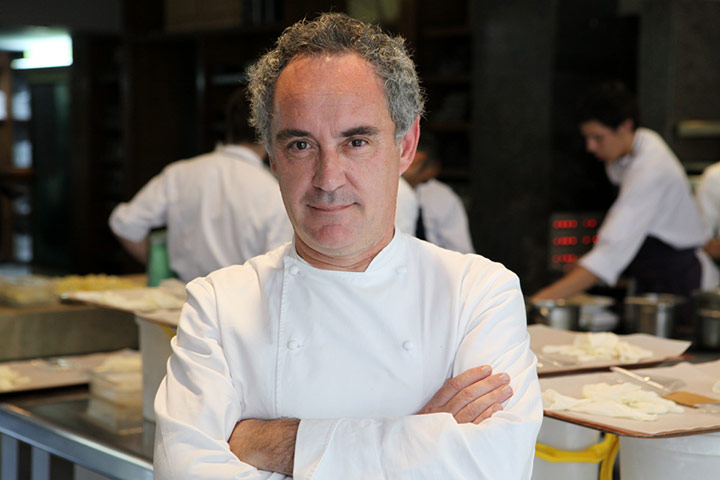 "Not all the dishes were sublime, of course – I am not sure chef Ferran Adrià is interested in that. He wants to make you think and to feel food, to orchestrate your mood, mess with your idea of what it could and should be. More flavour theatre than restaurant. We ate a Felliniesque, insane 50 dishes culled from Adrià's "greatest hits", the oldest from more than 20 years before, the newest only finalised that morning (the menu was revised six times).
There is true art in the artifice here, an underlying integrity to every technique. But somehow my celebrity-spiked supper has conjured up memories and emotions as much as the expected exquisite tastes. The plate-licked gazpacho is saturated with Spanish holidays. The peas take me back to podding on the porch with my mother in her yellow summer dress. The smell of the hare stock I will carry with me for ever.
At the perimeter of the kitchen, Ferran Adrià paces in silence, quietly observing. The general, seemingly unemotional, almost uninvolved. But watching. His eye seeing everything, like an eagle hanging high in the sky to catch the movement of every blade of grass.
He turns, sees me, too, standing there with lost eyes, and comes over. "Magic," he smiles softly, and he is right. As Jason Atherton says: "The guy is a legend, simple as that. We won't see his like again in our lifetime."
El Bulli: the ultimate dining experience
El Bulli's farewell banquet - in pictures
Never managed to go. Not sure would have got a table if had been able to get over there. Ah well.